We look forward to seeing you for your first visit to AOMS Pediatric & Children's Dentistry. Here, you can learn about how to prepare for this appointment, get driving directions to our office located in Amarillo, Texas, and complete registration paperwork online. The first appointment is a great time for your child to establish a positive relationship with the dentist, and establishing a dental home is crucial for maintaining your child's oral health.
Prepare For Your First Appointment
We ask that you arrive a few minutes early to your first appointment. You can save some time by completing the registration form online.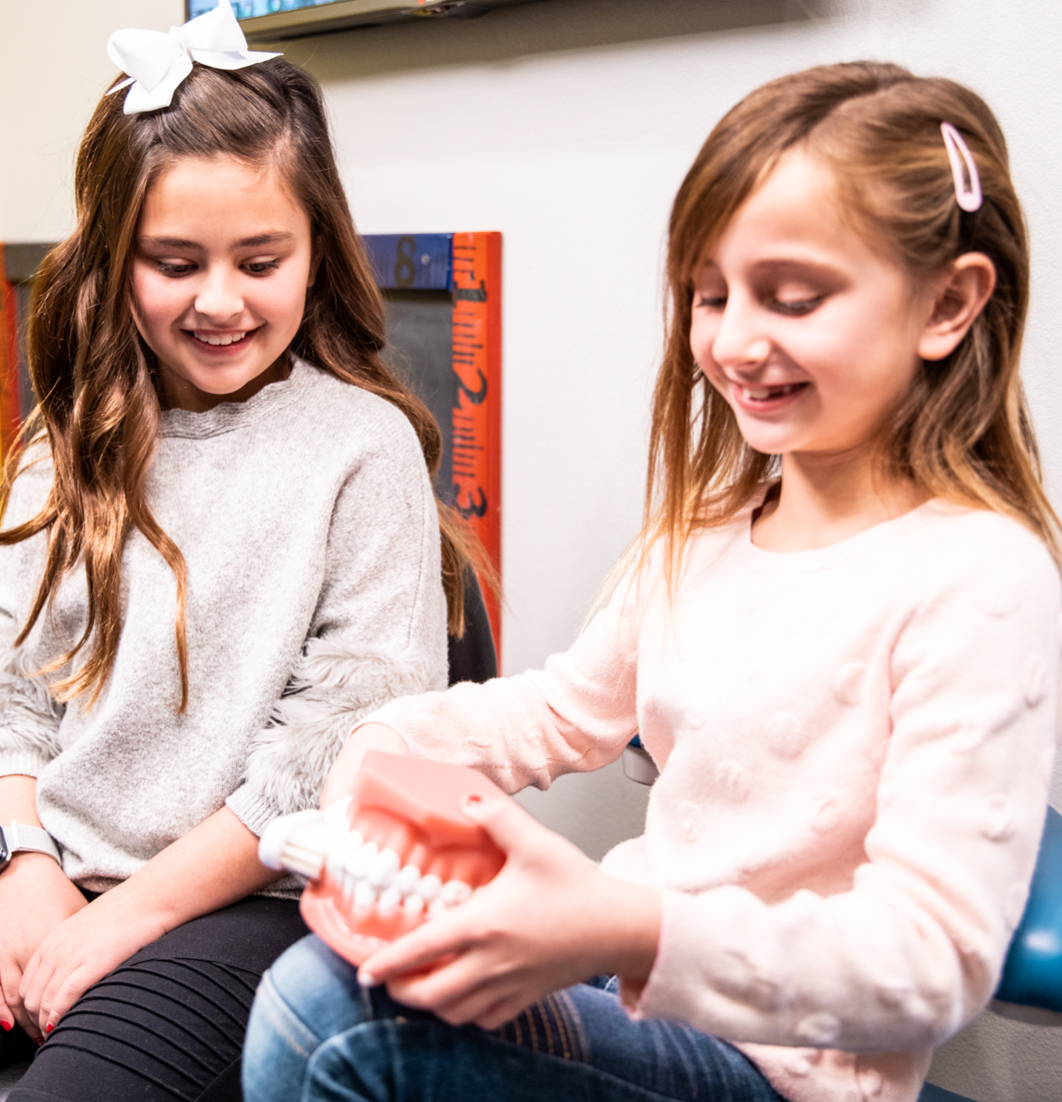 What to Bring
Please bring the following items:
Dental and medical insurance information
A list of your child's allergies
A list of your child's current medications
Your child's medical history and list of any current medical conditions
Form of payment
AOMS Pediatric & Children's Dentistry is a unique, child-centered dental practice that your child will love. We offer lots of entertaining activities to keep kids engaged and happy throughout their entire experience at our practice, like colorful toys and interactive models. Choosing a kid-friendly dentist can make it easy and enjoyable for your child to return every 6 months for their regular cleanings. Also, please note that a parent/guardian must remain in the office during their child's entire appointment.
Our office is equipped with dental X-ray technology, which may be used during your child's appointment. We will not take X-rays without your consent, and will walk you through all the steps of your child's treatment so that you can be informed and feel comfortable.
Financial & Insurance Information
We strive to make dental care simple and accessible for your child. We accept the following payment methods and financing plans:
Cash and personal checks
Visa®
MasterCard®
CareCredit®
ANB loan
Most insurance plans
Our front desk staff can bill your insurance company and call for estimates as a courtesy. Please note that estimates are just approximations of treatment costs, and the actual amount due can change depending on plan maximums and other factors. You will ultimately be responsible for any remaining balance on your account, regardless of insurance.
Our team looks forward to caring for you and your loved ones. If you're looking for an exceptional, caring team of pediatric dental professionals in the Texas Panhandle, you've found them here at AOMS Pediatric & Children's Dentistry. Complete a short form and we can schedule your first appointment.