Dentists Lorra Lindsey, DDS, Tianne Yarbrough, DDS, Kristin Swanson, DDS, Michelle Ruiz, DDS, Vy Tran, DMD, and Emily Donnell, DDS, Offer Early Care, Routine Dental Visits, Tooth Restorations, and More
Your Child's Dental Journey Begins Here
Your Child's Dental
Journey Begins Here
How can we help you today?
A Kid-Friendly Environment Where Fun Meets Dentistry
At AOMS Pediatric & Children's Dentistry, our goal is to help children grow up with happy, healthy smiles. Dr. Lorra Lindsey, Dr. Tianne Yarbrough, Dr. Kristin Swanson, Dr. Michelle Ruiz, Dr. Vy Tran and Dr. Emily Donnell have undergone unique training to provide child-specific treatments and care for patients with special needs. We're experts in early dental care, restorations, sealants, routine visits, and treating dental emergencies, as well as educating patients and families about oral care at home.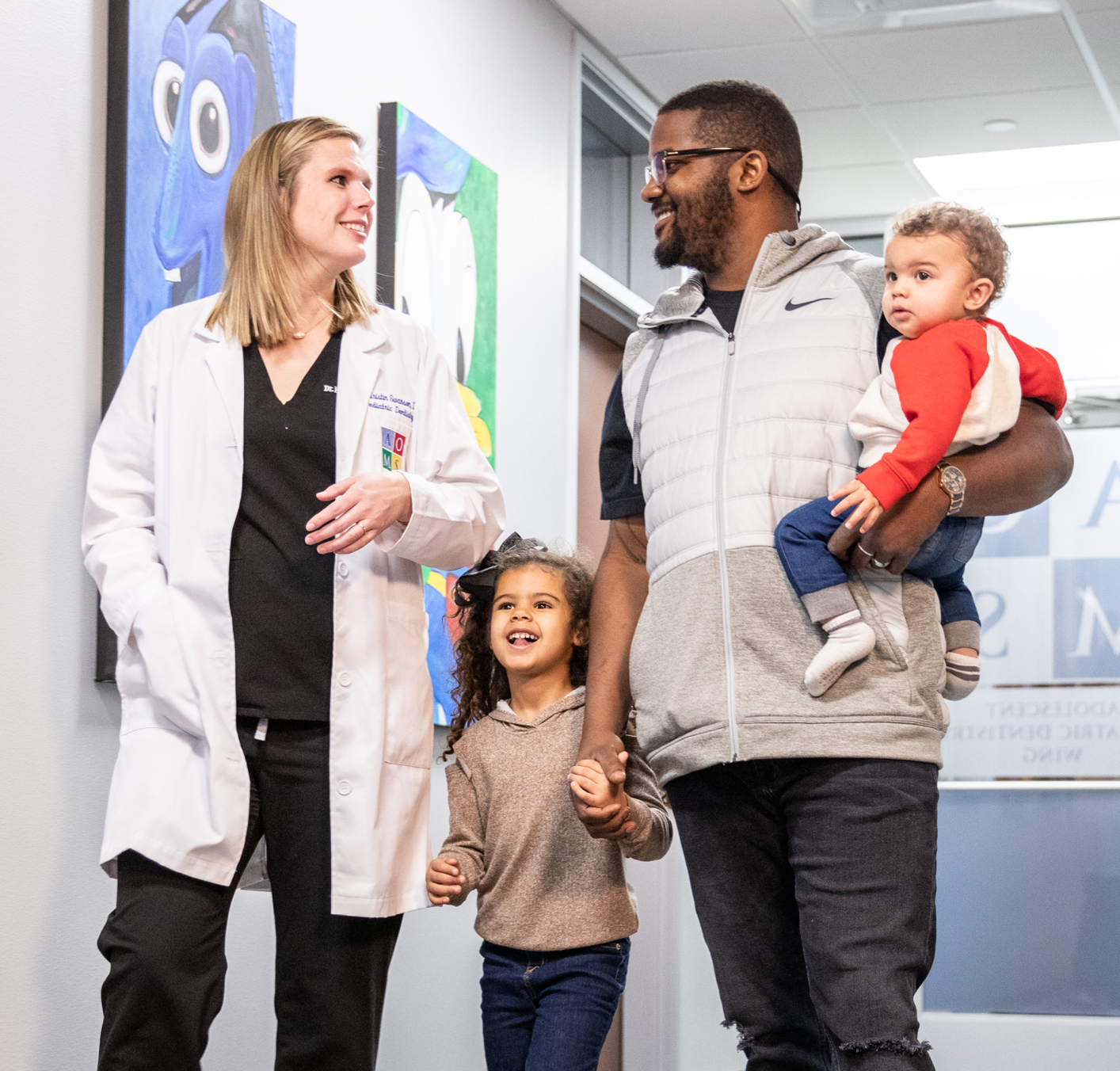 Hear From Our Wonderful Patients
We love hearing feedback from our patients. We encourage you to watch some videos from patients to hear more about the fantastic experience you can expect from our practice.
We Enhance the Patient Experience
Kid's Dentist in Amarillo, TX
Our pediatric dentists are passionate about providing exceptional dental care and experiences to children and teens. As experts who specialize in dentistry for children, we understand the specific needs that kids have and how to make them feel comfortable and empowered while receiving dental treatment. We practice compassion, patience, and good listening skills. We have created a fun environment in our office where kids of all ages can feel welcome. For a pediatric specialist your whole family can trust, contact the AOMS Pediatric & Children's Dentistry team today.